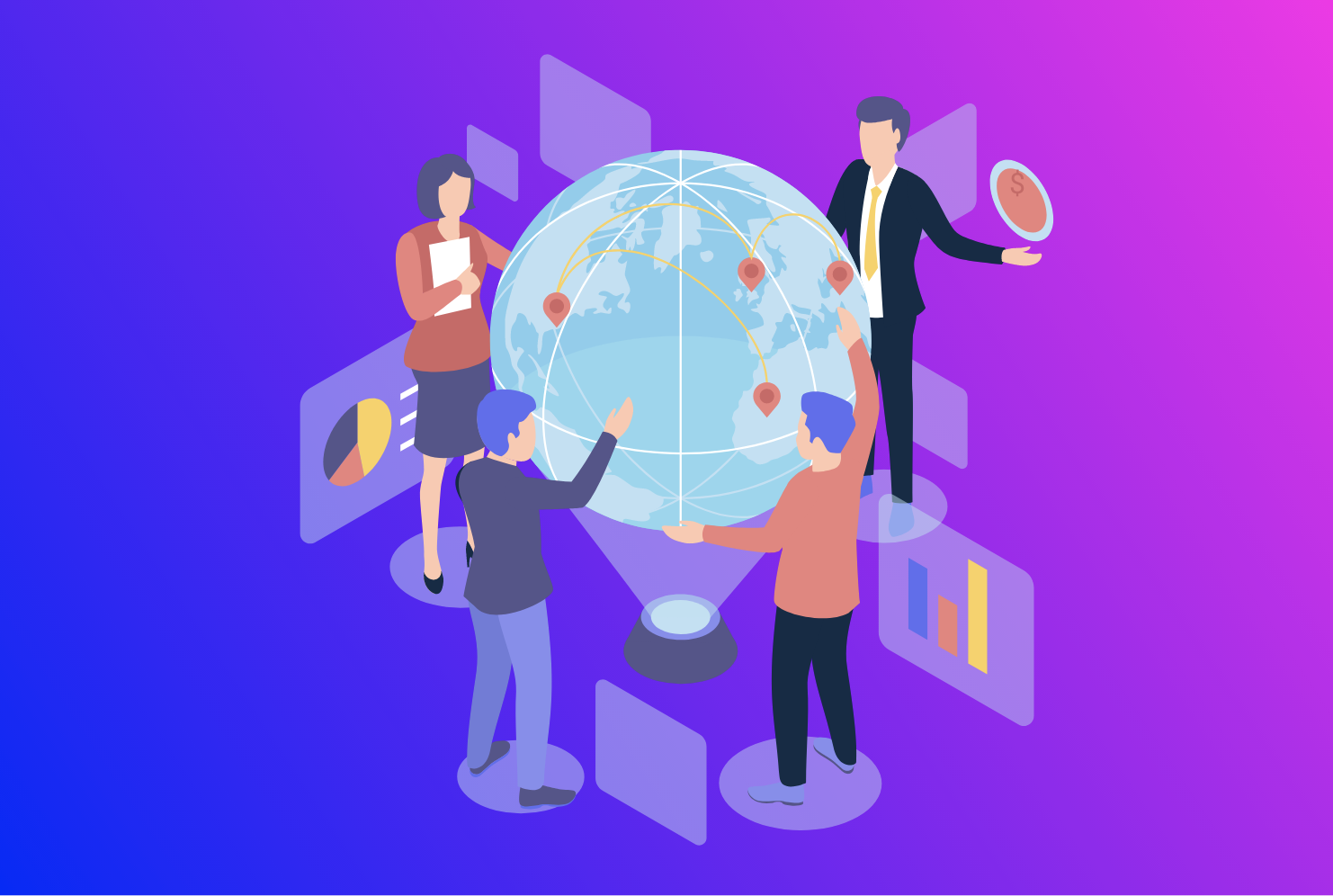 Market players
For many entities operating in the printing market, working with resellers, brokers, and agencies is the main direction of development to follow.
Local markets are governed by their own laws, but it is usually possible to see a clear division into:
The printing company – the manufacturer
A reseller, broker, agency – the distributor
The end user
Recently there have been attempts to implement an omnichannel model – to shorten the supply chain where the manufacturer (in our case: the printing company) supplies both distributors (in our case: resellers and brokers) and end users. The process is supported by the development of e-commerce and web to print technologies, by the reduction of the costs of logistics, and by the disappearance of customs borders.
Printing is not a standard 'buy and sell' transaction
But working with a printing company is not a standard 'buy and sell' transactions. Our industry relies often on human factor, selection of the right components, good advice regarding the technology, assistance with graphic design, and presenting new possibilities. That's why brokers, resellers or agencies play a very important part in the printing market.
White Label solution for resellers
Key2Print addresses the need in question and develops an original e-commerce concept of Key2Print White Label. Thanks to Key2Print White Label you'll develop your reseller network – your resellers will get access to shops through which they will be able to sell your products to their clients. Clients they know well, clients who trust them, who they contact on a regular basis, and who consider them printing experts. A good relationship between your reseller and their client will translate into new orders placed with your company.
By taking your collaboration with your resellers to the next level using Key2Print White Label, you're inspiring your resellers to be more engaged with and loyal to your brand, which gives you another competitive advantage in the market.
The Key2Print White Label web to print system is offered in the form of an expandable core that can be enriched with features of your choice at your request. Such a solution will help you save on resources and rest assured that you'll get reliable, fully functional, and thoroughly tested software to address the needs of your business.
The app is designed with large printing enterprises in mind, commercial printing companies – offset and digital printing, large format printing, but also label printing or packaging printing.
The Key2Print White Label web to print system is usually integrated with the ERP/MIS used by the printing company. This way, the shop receives data describing the current product portfolio, and forwards orders to be handled. Everything happens automatically, without the need for involvement on the part of your employees. Key2Print considers project scalability a priority and focuses on providing easily scalable solutions at the stage of both coding and creating the server infrastructure.
Your resellers' web to print shops can be customised according to your brokers' needs – after all, they wish to stand out against others as well. The shops can be used in many different markets – they come in a range of languages and are compatible with various currencies, which makes them an excellent contribution to your company's export development strategy.
Key2Print specialises in developing software for the printing industry. We're the first in this part of Europe to have developed our own, original web to print software offered in the SaaS/subscription form. Over 300 companies so far have trusted our software.
We also offer custom-made web to print and e-commerce solutions for companies from several continents. Our technical expertise and hands-on experience in working with printing shops and companies as well as operating in the e-commerce industry enables us to design, develop, and implement non-standard solutions seamlessly and effectively.